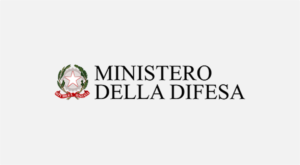 Siamo lieti di annunciare, che anche quest'anno, il Ministero della Difesa ci ha concesso il suo Patrocinio.
Il Patrocinio dello Stato Maggiore della Difesa è la massima manifestazione di apprezzamento dello Stato Maggiore della Difesa nei riguardi di attività o di iniziative ritenute particolarmente meritevoli per il loro contenuto e finalità.
Una gratificazione che ci inorgoglisce e che ci spinge a migliorare la nostra gara militare.
Continuate a seguirci.
We are pleased to announce that, also this year, the Ministry of Defense has granted us its Patronage.
The Patronage of the Defense General Staff is the maximum expression of appreciation of the Defense General Staff in relation to activities or initiatives deemed particularly worthy due to their content and purpose.
A gratification that makes us proud and that pushes us to improve our military competition.
Keep following us.